2015–2019
HELLBENDER

(née Good Bad People)
Collaboration with Heith Copes, Ph.D, University of Alabama at Birmingham Department of Criminology

In April 1862 – just a year into the American Civil War – The New York Times reported on a dispatch from Union troops titled, "Advance into Alabama." It read:

An hour before sundown we reached another barren region inhabited by poor white trash. Their houses were of the worst imaginable description, and how they managed to obtain a living upon such as soil, was a problem to us. Yet hither the pitiless monopoly of the slaveholding class had driven them, and, by some means were other, they managed to wring sufficient food to keep themselves and their children from starving, out of these inhospitable rocks.1

Impressions of Alabama have changed little in 150 years, particularly as the roots of deep poverty have perpetuated class division and precipitated widespread drug addiction.

Photographed in collaboration with University of Alabama at Birmingham sociologist Heith Copes, Ph.D., Hellbender tells the complex, often contradictory stories of more than two dozen people from Sand Mountain, a sandstone plateau in northeast Alabama infamous for extreme poverty, poultry processing plants, Pentecostal snake-handlers, and meth production. Through the combination of first person accounts, research analysis, documentary photographs, and participant-made images, Hellbender seeks to engage with the current conversation concerned with the pivotal political role and cultural identity of the rural American South and reveal how people who use methamphetamine create and communicate a sense of identity as they navigate social and economic marginalization.

Southern Gothic literature has described the American South as a deeply flawed place, where the lives of eccentric characters are shaped by poverty, alienation, crime, and violence as they struggle through morally questionable actions to make sense of the world around them. Characters in stories by Flannery O'Connor, Carson McCullers, and Harry Crews both embody the madness, despair, and decay found in the social realities that surround them and offer critique of conventional cultural understandings. Similarly, Hellbender tells the stories of Chico, an ex-convict, meth dealer, and self-proclaimed member of the Aryan Brotherhood; Ryan and Alice, a young runaway couple on the brink of a lifetime of addiction; LaShay, a young mother subjected to routine domestic violence; Willow, a transient, chronic binge user; and Fred, a long-time user who lost everything he owned in a house fire.

1 "Gen. Mitchell's March Into Alabama," originally published by The New York Times, April 14, 1862 and reprinted in Salvation on Sand Mountain by Dennis Covington, Addison-Wesley, 1995.

.....................................


Select publications:
Catherine Wilkins. "Jared Ragland: Photography and the Cultivation of Visual Citizenship." Interdisciplinary Humanities, forthcoming.
Copes, Heith. "Visual Criminology with ...Qualitative...Criminology." The Journal of Qualitative Criminal Justice and Criminology, August 12, 2020. DOI: 10.21428/88de04a1.e575325e.
Jared Ragland. "Snapshot: Willow, 37." Southern Cultures, Volume 26, Number 1 (Documentary Moment): 172-173. DOI: 10.1353/scu.2020.0002
Heith Copes, Whitney Tchoula, and Jared Ragland. "Ethically Representing Drug Use: Photographs and Ethnographic Research with People Who Use Methamphetamine." Journal of Qualitative Criminal Justice & Criminology, Fall 2019, Volume 8, Issue 1: 21-35.
Copes, Heith, Andy Hochstetler, and Jared Ragland. "The Stories in Pictures: The Value of the Visual for Narrative Criminology." In J. Fleetwood, L. Presser, S. Sandberg, and T. Ugelvik, eds., Emerald Handbook of Narrative Criminology. Emerald, 2019.
Heith Copes, Whitney Marsh, Fiona Brookman, and Jared Ragland. "Photo-elicitation Interviews with Vulnerable Populations: Practical and Ethical Considerations." Deviant Behavior, 9: 388-401, 2018.

Heith Copes, Whitney Marsh, Jennifer Kim, and Jared Ragland. "Symbolic Perceptions of Methamphetamine: Differentiating between Ice and Shake." International Journal of Drug Policy, January 2018, Volume 51, 87-94.

Heith Copes and Jared Ragland. "Considering the Implicit Meanings in Photographs in Narrative Criminology." Crime Media Culture, 12: 271, August 2016.

Catherine Wilkins. "Foreign Domestic: Identification and Differentiation as Pedagogical Strategy in Good Bad People." Focal Plane, July 2016.
Awards:
2018 Dorothea Lange–Paul Taylor Prize, Semi-finalist, Duke University, Durham, NC

2018 New York Times Portfolio Review, New York, NY

2017 PhotoNOLA Review Prize, Third Place, New Orleans, LA

2017 Alabama State Council on the Arts Photography/Media Fellowship Grant, Montgomery, AL

2016 FotoWeekDC Photojournalism/Documentary Series, First Place, Washington, DC

2016 Dotphotozine Award for Excellence in Photography, Finalist
Press:
.....................................

Select works:
Michael, 8. Michael is the son of meth users. The first time Michael's mother, Misty, used meth she went on a five day binge. On the fifth day she woke up to find her oldest son drowning in the bathtub. The boy was resuscitated, but soon after he and two other children were taken from Misty's care. Michael is the only child who remained in her custody.

Legal, 22. Legal is a target for the local police and is arrested regularly.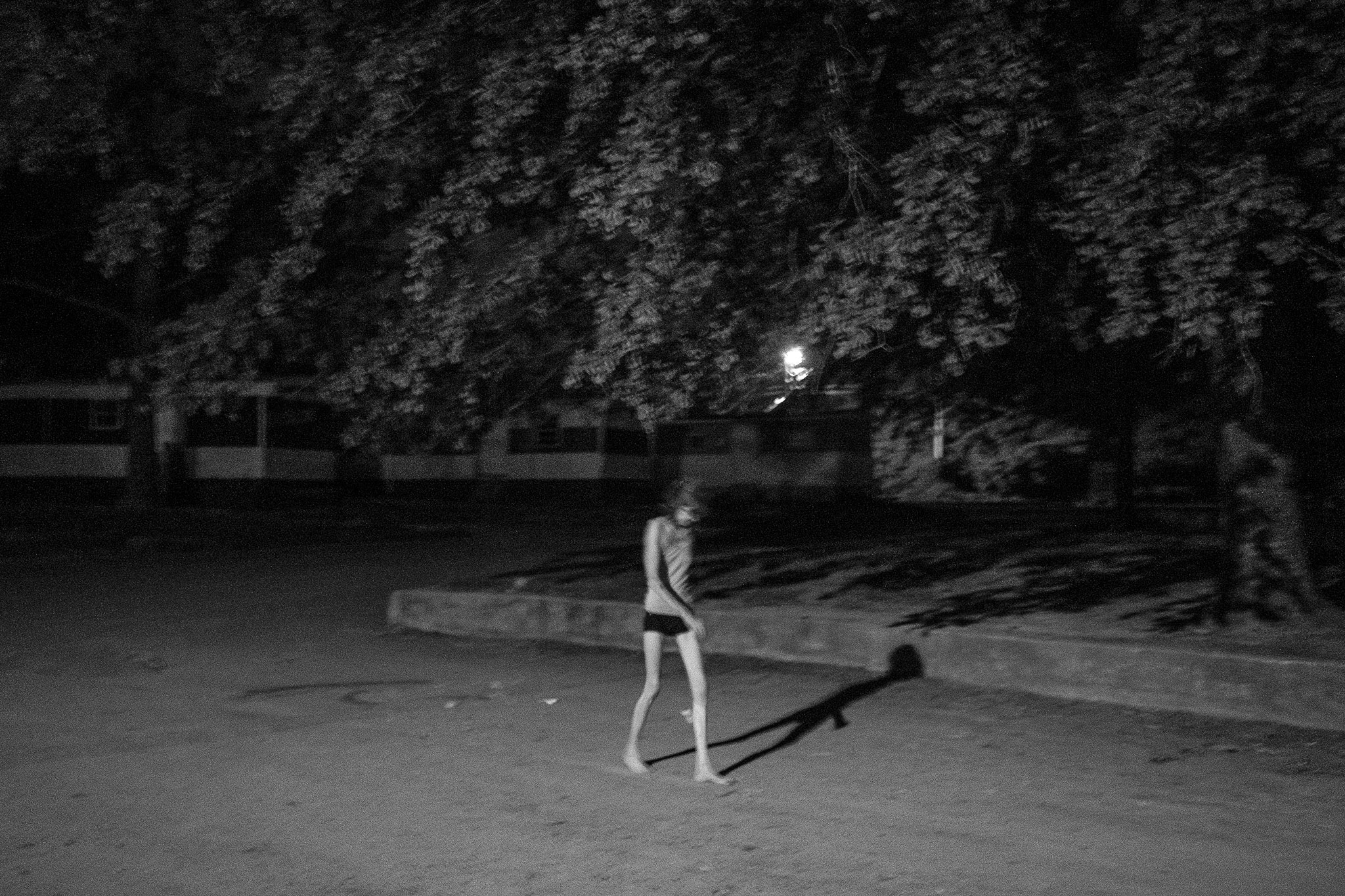 Legal's mother, known locally as "Mama," takes a late-night walk through her neighborhood. Mama looks after people in her trailer park and can often be found cooking or comforting her neighbors.
Mono, 40. Mono arranges clothes for a garage sale. Together with a friend, Mono sold just enough to buy a quarter gram of meth, hardly enough to split and both get high.
"Meth makes me forget about my problems, it makes me not think about them. Look, I might use and all that, but… I'm one of the good bad people. I'm a good, bad person. That's what I tell everybody."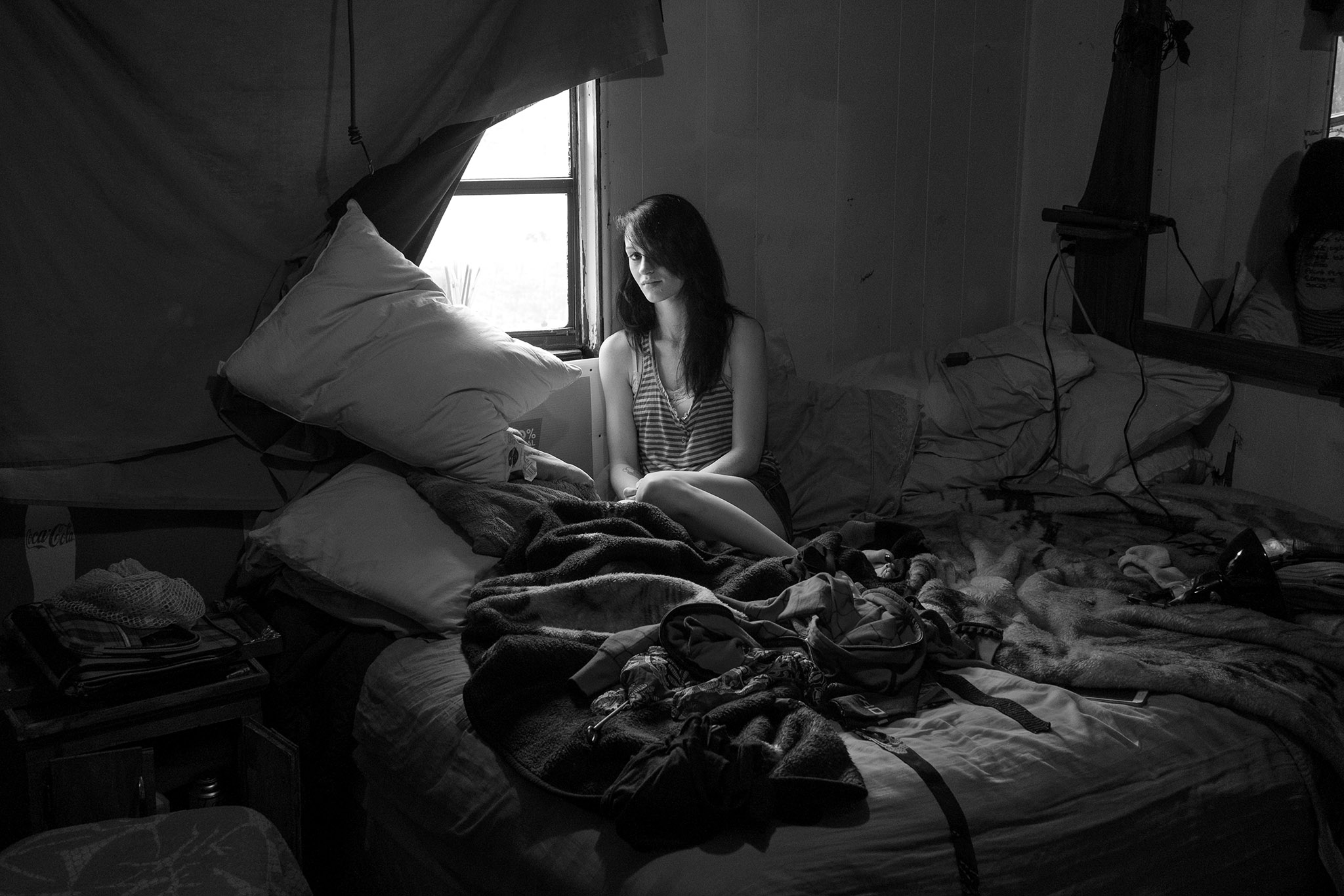 Alice, 21. Alice first started smoking meth with her ex-boyfriend, Ryan. The two committed a string of robberies and after Ryan was arrested, Alice moved in with Chico and began using with needles.

Update: since the end of the project, Alice has completed a drug recovery program, found employment, and gained rights to visit her daughter, who she had been estranged from for several years.
Chico, 48. Chico, wearing a Dia de los Muertos mask, sits in his living room under a swastika, the US Constitution, and a Confederate flag. Chico has used meth nearly every day since the late nineties and lives in a mobile home on family property. A self-proclaimed member of the Aryan Brotherhood, Chico (who is of Mexican heritage) often paints large swastikas, anarchy symbols, and threatening words on the interior and exterior walls of his trailer to project a menacing persona.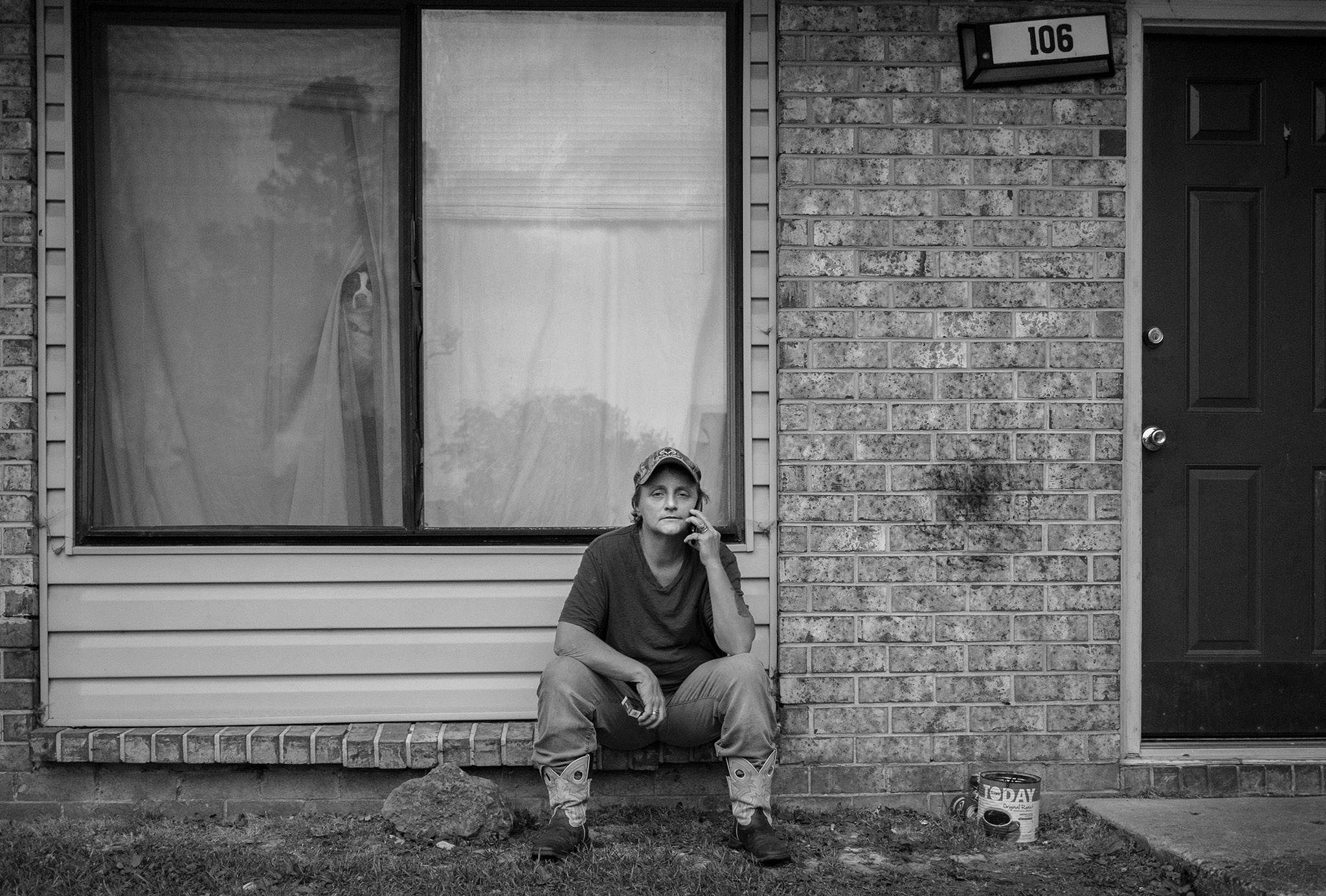 Jean, 46. Jean uses and sells meth and is known for her violent temper. She is currently in a custody battle for her niece with her sister, Lee, who is also a meth user.


Jennifer, 38. Jennifer was coming down from a meth binge and had not eaten in more than three days. In addition to finding a frozen pizza in the cooler, she also found a bottle of what she suspected was frozen urine, kept to pass drug tests.

Willow, 37. Willow tries to inject but struggles to find a vein, sticking herself half a dozen times before blaming me for making her nervous with the camera. Willow is a chronic binge user who lived in more than six homes in less than nine months.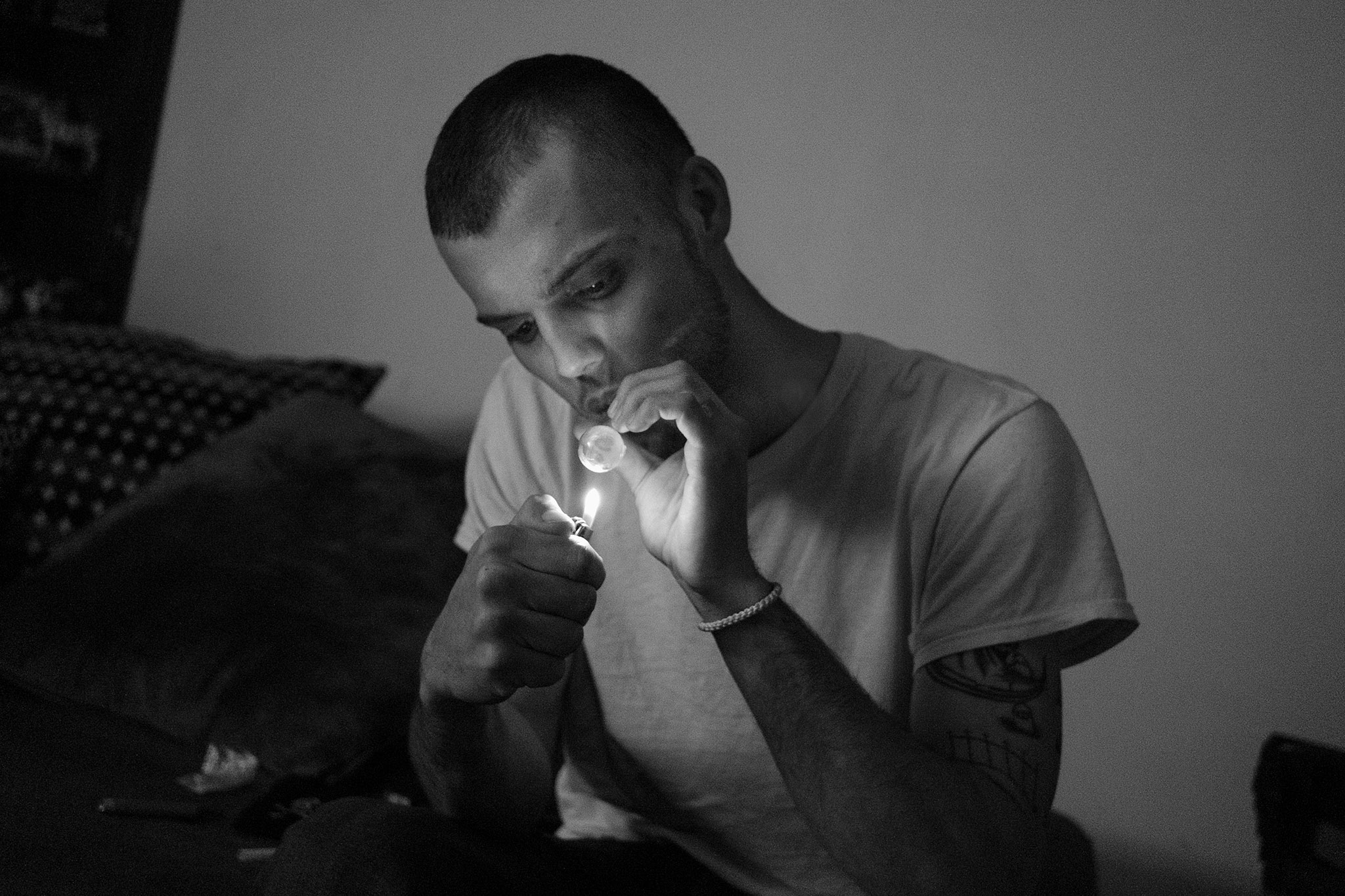 JC, 26. "I've been inside mental institutions and juvenile units, prisons, and jail. This blocks my memories and emotions out, so I feel no pain, I feel no fear. That's why I do it. And it also keeps me awake 24-48 hours, depending on how I go, how long I smoke. I have been up for 3 days and I have had 2 hours of sleep."
A longtime user, JC has a list of prior manufacturing and distribution convictions, including a 2015 arrest in which two pounds of methamphetamine with an estimated street value of more than $77,000 was seized.

Read an
excerpt from an interview with JC here.
Chelsea, 48. A preacher's daughter and college graduate, Chelsea struggles to justify her ongoing meth use and sexuality with her conservative, Pentecostal upbringing. She currently lives in a small tool shed where she and her friends used to meet to get high.

Pat, 49. Pat recently suffered a heart attack but continues to smoke meth.

Billy, Chico's housemate.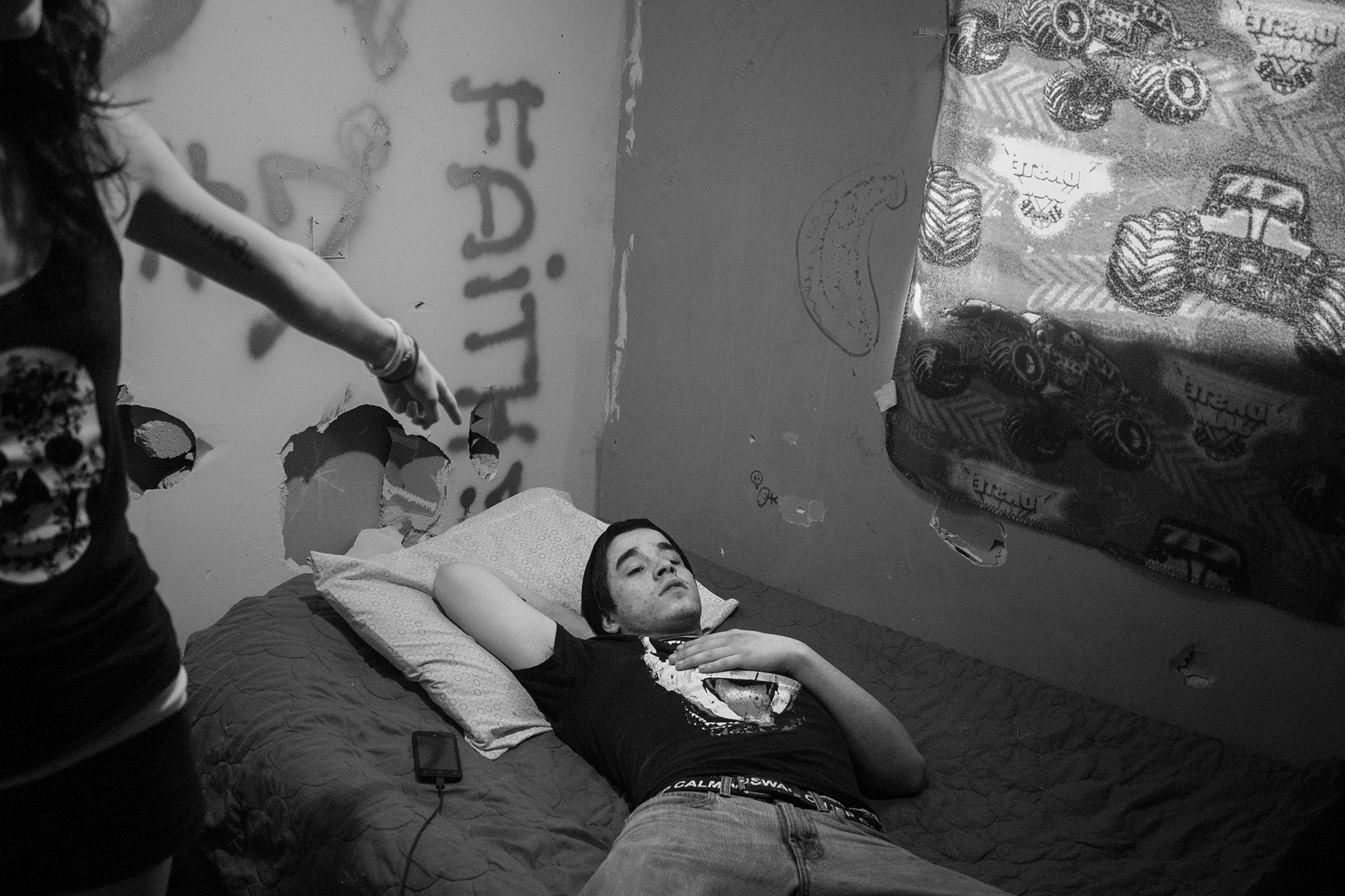 Ryan, 22. Upon his release from jail Ryan walked more than 20 miles from the sheriff's office to his parent's house in a neighboring county. He had served three months for stealing from friends, family and strangers to support his meth habit. While in jail he found Jesus, became a born again Christian and swore off meth, but he was turned away by his father when he arrived back home. After reuniting with his ex-girlfriend, Alice, he moved into a trailer with her and began using again, this time with needles.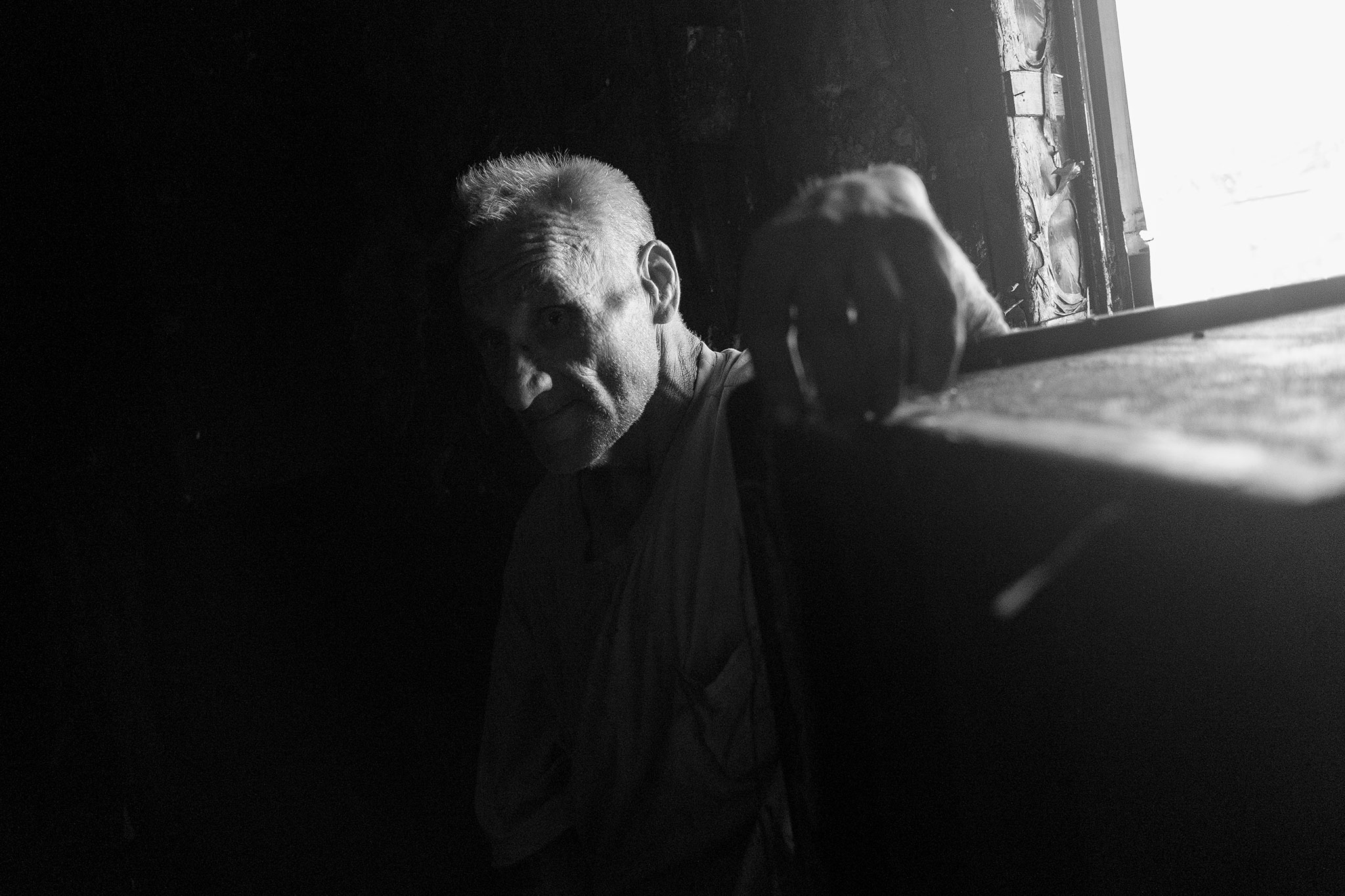 Fred, 53. Fred lived in a house he inherited from his mother, sharing the spare bedrooms with fellow meth users. He spends $500-600 a month on his habit. The house burned down after a housemate got high and set a fire in the living room. Fred lost his three dogs along with everything he owned. Because he had nowhere else to go he remained in the soot-filled charred remains with three other users for months. "I gave him food and clothes and a place to sleep," said Fred, "and he took the only thing my parents left me. I don't know what to do."
.....................................
Video by
Adam Forrester:
.....................................