NEWS

......................................

Current/upcoming exhibitions + projects:
Recent exhibitions:
Where You Come From is Gone, Georgine Clarke Alabama Artists Gallery, Montgomery, AL (with Cary Norton)
SPESC Juried Educator Exhibition, Firehouse Gallery, Baton Rouge, LA (juried by Russell Lord)
See recent features in:

Forbes

,

TIME

,

Oxford American

,

FotoRoom

, Dear Dave,

Saint-Lucy

, Before the Abstract, and The Heavy Collective.

......................................


03.01.19 // WHERE YOU COME FROM IS GONE AT STAPLE GOODS, NEW ORLEANS, MAR. 9–APR. 7



Garrett Cemetery, Cherokee County, Alabama, from the series Where You Come From is Gone, 2017

New Orleans, La. – Staple Goods is pleased to announce the opening of Where You Come From is Gone, an exhibition by Alabama-based collaborative duo Jared Ragland and Cary Norton. The exhibition will run March 9–April 7, 2019, with an opening reception scheduled for Saturday, March 9, 6:00-9:00 pm, during the St. Claude Art District's Second Saturday gallery openings. Gallery hours are Saturdays and Sundays, 12:00-5:00pm, except for Second Saturdays when hours are 6:00-9:00 pm.

Where You Come From is Gone explores the importance of place, the passage of time, and the political dimensions of remembrance through the historical wet-plate collodion photographic process. Created on the eve of Alabama's bicentennial, Ragland and Norton's large-scale images seek to make known a history that has largely been eliminated and make visible the erasure that occurred in the American South between Hernando DeSoto's first exploitation of native peoples in the 16th century and Andrew Jackson's Indian Removal Act 300 years later.

Using a 100-year-old field camera and a custom portable darkroom tailored to Ragland's 4x4 truck, the two photographers journeyed more than 1,500 miles across 20 Alabama counties to locate, visit, and photograph indigenous sites using the historic wet-plate collodion tintype process. Yet the landscapes hold no obvious vestiges of the Native American cultures that once inhabited the site; what one might expect to see, preserve, or remember is already gone.

Through reasoned confrontation with our history and resistance toward (willful or accidental) cultural amnesia, Where You Come From is Gone provides a defense against the sort of ignorance that threatens democracy and enables totalitarianism and cautions us to be vigilant in guarding against altering, erasing, or "forgetting" our past," writes art historian Catherine Wilkins, Ph.D., University of South Florida.

As such, Ragland and Norton's pictures serve as a type of subtle activism by focusing on personal and collective memorymaking. "At this current moment in American life, the act of remembering is political and can have power," Wilkins says, "and is particularly important at a time when a polarizing president's policies endanger the environment, dispute Native American land rights, and further disenfranchise marginalized citizens."

Staple Goods is located at 1340 St. Roch Ave., New Orleans 70117. More information is available at the Staple Goods website.

......................................


02.11.19 // COLLEGE ART ASSOCIATION CONFERENCE, NEW YORK, FEB. 15



This week I will be at the College Art Association Conference in New York to discuss Where You Come From is Gone with art historian Catherine Wilkins, Ph.D., of the University of South Florida. Our discussion titled, Where You Come From is Gone: Reinhabiting the Ruins of the Native South, will take place during the panel, Below the Mason-Dixon Line: Artists and Historians Considering the South, Friday, February 15, 2-3pm at the New York Hilton Midtown - 3rd Floor, Rendezvous Trianon. Below the Mason-Dixon Line will be moderated by University of Alabama art historian Rachel Stephens, Ph.D., and feature fellow panelists include Jeremiah Ariaz, Naomi Hood Slipp, Kristin M. Casaletto, and Nell Gottlieb.


......................................


10.29.18 // ALL SORROWS CAN BE BORNE... TO OPEN AT ANTENNA DURING PHOTONOLA, DEC. 8–JAN. 6



Allison Beondé, from the series, At the hands of persons unknown, 2018

I am excited to announce the exhibition, All sorrows can be borne..., co-curated with AnnieLaurie Erickson, will open Dec. 8 at Antenna in New Orleans and run through the annual PhotoNOLA festival.

Featuring Allison Beondé, Rose Marie Cromwell, Amy Elkins, Annie Flanagan, and Jessica Ingram, All sorrows can be borne... questions the traditional roles and expectations of the documentary image. Across the exhibition, these nationally-regarded artists challenge assumed histories, hierarchies, and notions of objective truth through a variety of contemporary photographic, video, and installation works.

The exhibition will run through Jan. 6, 2019 and will be open for extended hours Saturday, Dec. 15, 5-8pm during PhotoNOLA.

Established in 2008 in New Orleans' burgeoning St. Claude arts district, Antenna Gallery emphasizes emerging artists and young curators who focus on collaborations, group and solo shows, and challenging works of video and digital media; at the same time building partnerships with city-wide programming initiatives and national arts initiatives. The space was founded as a collaborative venture and continues to be run and maintained by a collective of artists that draws on the diverse strengths of its 13 members to create exciting and original artist-focused programs.

Antenna is located at 3718 Saint Claude Avenue, New Orleans, LA 70117 and is open Tuesday–Sunday, 12–5pm.


......................................


10.01.18 // ONE DAY PROJECTS: AND LIGHT FOLLOWED THE FLIGHT OF SOUND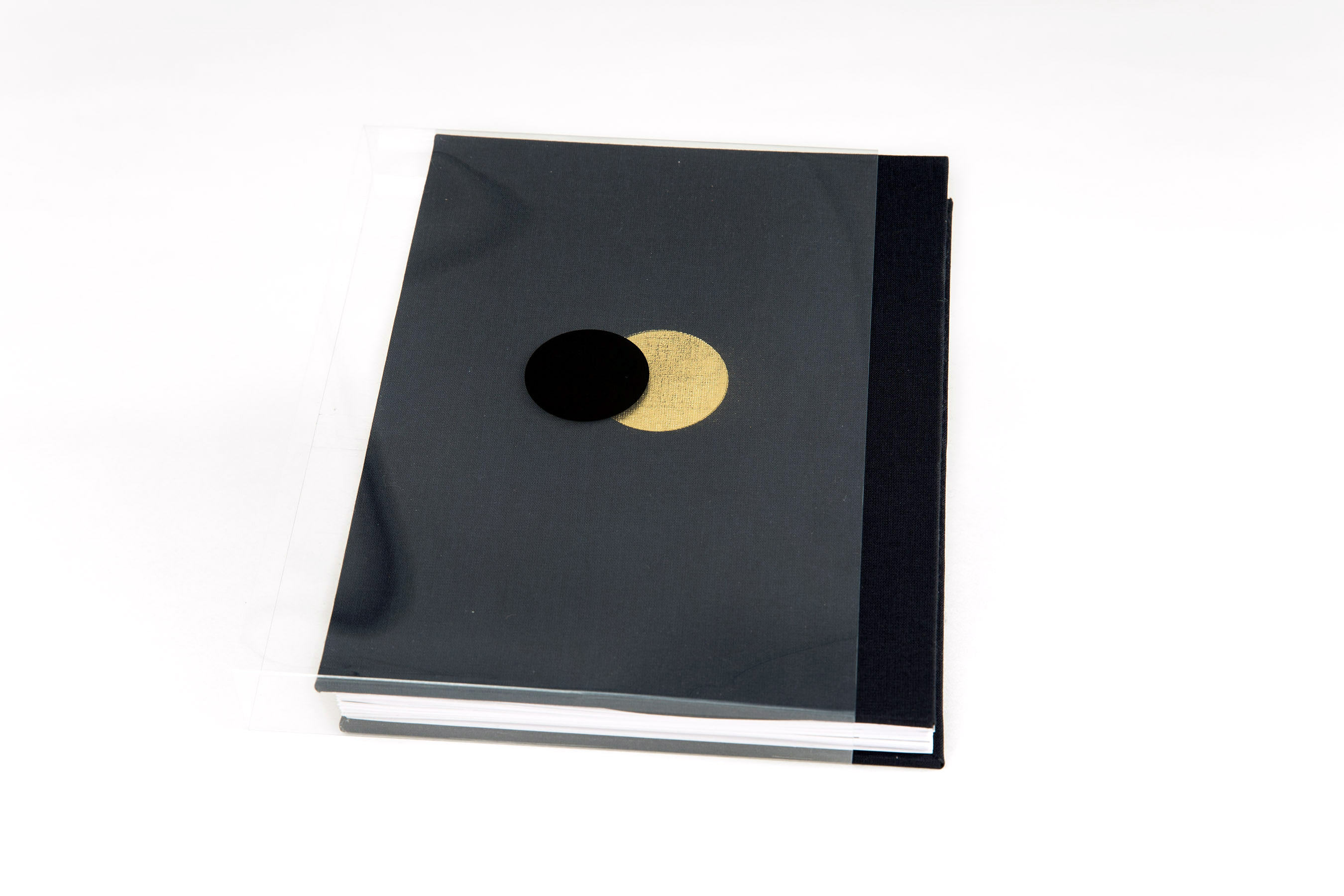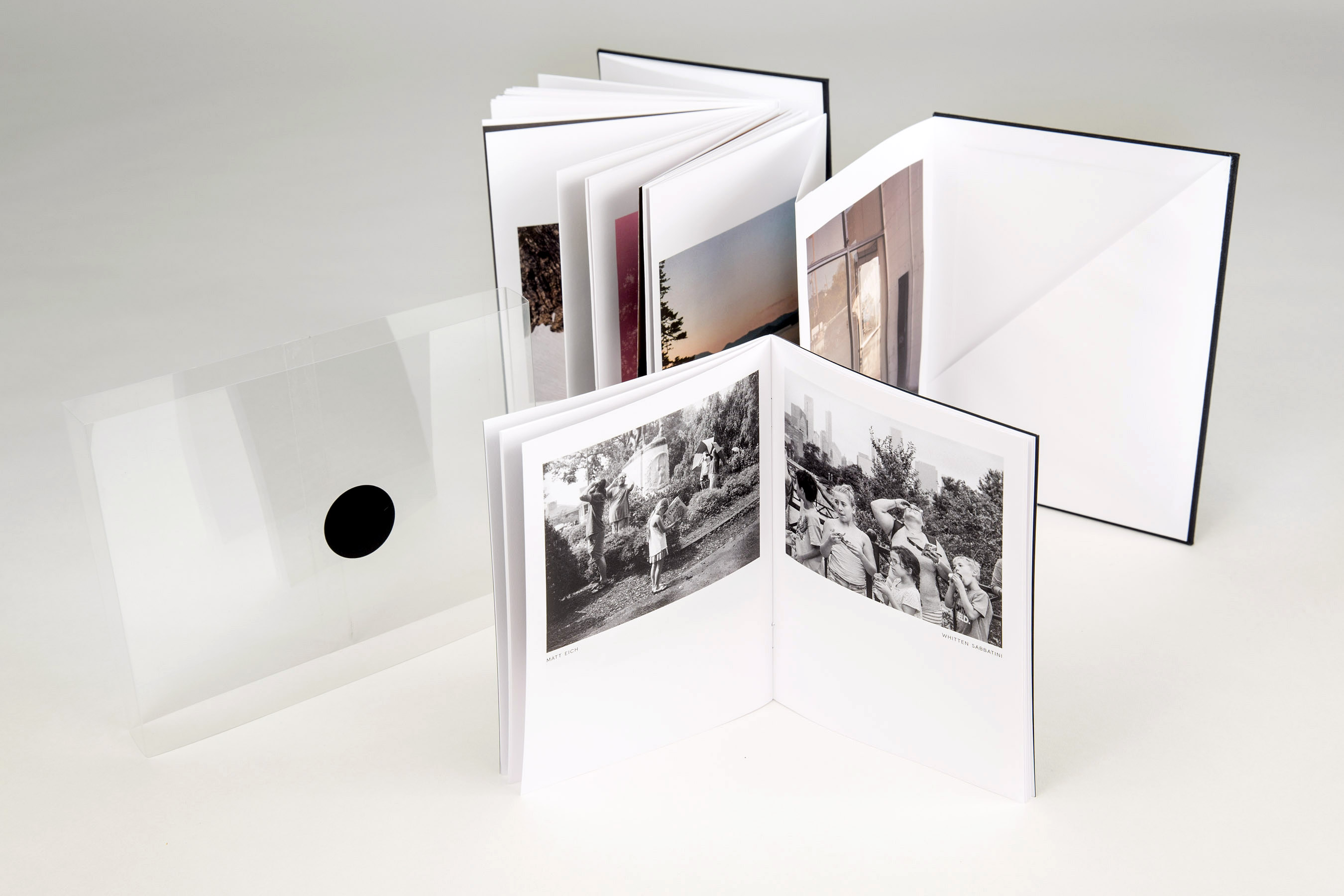 Photographers Eliot Dudik and Jared Ragland are pleased to announce their third collaborative One Day Projects artist book publication, And light followed the flight of sound, available October 1 from onedayprojects.org.

On August 21, 2017, the total solar eclipse provided a rare opportunity for people across the United States to experience a collective encounter. Despite the prevalence of contemporary political and cultural polarization, more than 215 million Americans– 88% of the country's total population – stood side by side and looked skyward together, sharing in a quieting, unifying act.

Inspired by both the natural wonder and symbolic possibilities of this unique occurrence, Dudik and Ragland invited photographers from inside and outside the path of totality to document and share their experiences. The resulting book,And light followed the flight of sound,features 85 images by 52 emergent and established photographic artists. Presented as a 30-foot-long, hand-bound accordion with an enclosed saddle-stitched zine and essay by art historian Catherine Wilkins, Ph.D., University of South Florida, the limited edition of 150 copieswas printed on digital offset, covered in a foil-stamped cloth, and comes housed in a clear Mylar sleeve, also foil stamped. As the book is removed from its sleeve, the foil stamps mimic the passage of the moon in front of the sun. Production of And light followed the flight of sound was made possible by a grant from the College of William & Mary Dean's Fund; portions of the book were edited during a workshop with students from Duke University's MFA in Experimental & Documentary Arts program.

The book's title references E. M. Forster's 1909 dystopian novella, The Machine Stops,in which the human species has become completely reliant upon technology to provide sustenance, deliver information, and mediate relationships. Today, life imitates art, and technology – which once promised to democratize knowledge and provide deep connection – has infiltrated the most intimate moments of our lives, increased individual isolation, provoked partisanship, and proliferated fake news.

"Inan age in which even acceptance of scientific knowledge has become incomplete, divisive, and politicized, the 2017 solar eclipse marked a sought after, albeit temporary, restoration of reason and scientific truth," said art historian Catherine Wilkins, Ph.D. "The photographs found in And light followed the flight of soundseek to restore viewers' senses through an embrace of firsthand experience and critical visual reckoning of terrestrial – or celestial – facts.

"Through representational images of the natural world and works invoking historic photographic processes, figures stand agog as sublime skyscapes counter the quotidian in a palindromic sequence punctuated by reflections, phenomena of light and shadow, and geometric forms. Despite a wide variation of styles, approaches, and locations, the photographs in And light followed the flight of sound remind us of our commonality, advance a vision of community regained, and reveal the transcendent power of science and citizenship, activism and art, beauty and imagination."

To celebrate the release, Candela Books and Gallery in Richmond, Virginia will exhibit the book alongside a selection of works from the project. The show will run November 1–December 22, with a gallery talk on Thursday, November 1, 5-8pm, and an opening reception on Friday, November 2, 5-9pm. See the Candela website for more information.

And light followed the flight of sound artists:


ONE DAY PROJECTS promotes creative dialogue by challenging artists to collaboratively produce and publish innovative projects within a 24-hour time period. More information is available on their website and Instagram.


......................................


10.01.18 // SPE SC JURIED EDUCATOR EXHIBITION OPENS AT FIREHOUSE GALLERY & SPE PRESENTATION




Three works from Where You Come From is Gone are on view at the SPE SC Juried Educator Exhibition at the Firehouse Gallery in Baton Rouge through November 10. The show opens with a public reception, Friday, October 5, 7-9pm. The exhibition was curated by Russell Lord, Freeman Family Curator of Photographs at the New Orleans Museum of Art. The exhibition runs in conjunction with the Society of Photographic Education South Central Regional Conference. Both the conference and exhibition theme is Material + Meaning and brings together shared thematic concerns at the forefront of contemporary photographic practices: the widespread exploration of the aesthetic and physical possibilities of photography and the renewed understanding of the photograph as material object, placed in conversation with the harder-to-pin-down social and political concerns of our time.

While at the conference I will give an artist lecture titled, Where You Come From Is Gone: Examining the Political Dimensions of Remembrance Through the Wet-Plate Collodion Photographic Process.


......................................


08.11.18 // RECENT PHOTOGRAPHS AT THE JAYBIRD



Cat in a carport, Five Points, Wilson, North Carolina.

A selection of recent photographs will open Saturday, August 11, 7-9pm at The Jaybird in Birmingham, Ala. The show includes work made over summer 2018 while in residence at the Eyes on Main Street photography festival in Wilson, North Carolina. The Jaybird is a homegrown community arts and performance space on 5th Avenue South in the Crestwood neighborhood of Birmingham that features local and regional artists and is home to the Birmingham Zine Library.


......................................


07.26.18 // THE SOUTHERN DISPOSITION OPENS AT INDIE GRITS LABS



Chico, 48. Chico, wearing a Dia de los Muertos mask, sits in his living room under a swastika, the US Constitution, and a Confederate flag.

From GOOD BAD PEOPLE: Methamphetamine Use on Sand Mountain, Marshall County, Ala.


Indie Grits Labs is pleased to announce the opening of The Southern Disposition, an exhibition of photographs from a diverse group of Southern artists. Having sought work that "addresses and challenges the social, cultural, and physical landscapes of the South," we are excited to showcase submissions from over 30 artists, stationed throughout the Southeast and beyond. Exploring the work of these artists, viewers will see common responses emerge: feelings of emotional, physical, and cultural dislocation. There are familiar moments of melancholy and nostalgia, countered with bold expressions of the marginalized experience within the Southern context. Alongside this, there is a sense of something shifting, signs of an uneasy transition. In a place typically inhospitable to minority voices, the power of the traditional majority is called into question with images of their underlying fragility; and within the expressions of displacement, even within the very act of creating these images, there is a suggestion of defiance – hope for a new generation, struggling to claim its place. This is the Southern Disposition.

The Southern Disposition will be on view July 26-September 27, 2018, at Indie Grits Labs, 1013 Duke Avenue, Columbia, SC. The exhibition features the above image from the series, GOOD BAD PEOPLE, alongside works by friends Aaron Canipe, Alec Kaus, & Andy McMillan.


......................................


07.20.18 // B18: WIREGRASS BIENNIAL OPENS AT WIREGRASS MUSEUM OF ART



Bessemer Mounds, Jefferson County, Alabama, from the series Where You Come From is Gone, 2017

B18: Wiregrass Biennial
July 20-September 29
Reception: July 19
Wiregrass Museum of Art, 126 Museum Ave., Dothan, Ala.

B18: Wiregrass Biennial showcases the region's most talented contemporary artists, illustrating the South's rich cultural heritage. The exhibition encourages innovative and progressive work that utilizes a variety of art forms and media and will feature paintings, sculptures as well as mixed media, new media, and installation art. This year's show features forty artists from eight states, including Bessemer Mounds... from the series Where You Come From is Gone.


......................................


07.05.18 // I SURRENDER, DEAR: UMBRELLA ARTS, NYC



Selection from the series, eequivalentss (Summer Soltice - Fall Equinox, 2015), 2018

I Surrender, Dear
July 10 - August 4, 2018
Reception: July 10, 6-8pm
Umbrella Arts Gallery, 317 E. 9th St, New York

Umbrella Arts Gallery is pleased to host I Surrender, Dear, an exhibition exploring the emotional equalizer of grief, born from the personal experience of curator Frances Jakubek. Fifteen visual artists converse within the space and address aspects of navigating loss and sorrow, acknowledging our shared humanity and forgoing the notion that grief is something better hidden away.

The exhibition opens July 10th with artists Ben Alper, Justin Aversano, Ben Davis, Nina Weinberg Doran, Catherine Druken, Gregg Evans, Camilla Anne Jerome, Michael Joseph, Molly Lamb, Luis Lazo, Rita Maas, Alyssa Meadows, Yasmeen Melius and Jared Ragland. At Umbrella Arts Gallery, 317 E. 9th St., New York; the exhibition runs through August 4th, 2018 with a reception on Tuesday, July 10th, from 6-8pm. Hours are Tuesday-Saturday, 1-6pm and by appointment.

Grieving is too often taken on as a solitary burden, I Surrender, Dear aims to open dialogue of stigmatized issues and encourage the safety of letting go and surrendering to each emotion we are capable of, without shame. The exhibiting artists visualize their personal experiences with suicide, sexual assault, death, the fragility and deterioration of memory, and hidden burdens with mental health. The viewer is welcomed into this communal space to release from their own silent suffering.


......................................


06.01.18 // EYES ON MAIN STREET RESIDENCY

Through the month of June I will be an artist-in-residence at the the inaugural Eyes on Main Street residency program in Wilson, North Carolina. The residency will coincide with the Eyes on Main Street festival, a large outdoor and indoor photography showcase that transforms the historic downtown into a vibrant gallery of large-scale photographs spanning over six city blocks. While in residence I will be photographing in and around town and regularly posting images to my Instagram feed. I'll also be at work editing new images for GOOD BAD PEOPLE and working on a series of collages for an exhibition to open in Birmingham in August.


......................................


06.01.18 // EYES ON MAIN STREET RESIDENCY

Through the month of June I will be an artist-in-residence at the the inaugural Eyes on Main Street residency program in Wilson, North Carolina. The residency will coincide with the Eyes on Main Street festival, a large outdoor and indoor photography showcase that transforms the historic downtown into a vibrant gallery of large-scale photographs spanning over six city blocks. While in residence I will be photographing in and around town and regularly posting images to my Instagram feed. I'll also be at work editing new images for GOOD BAD PEOPLE and working on a series of collages for an exhibition to open in Birmingham in August.


......................................


05.06.18 // PHOTO-EMPHASIS




GOOD BAD PEOPLE is featured on Photo-Emphasis, alongside an interview about my teaching and the photography area at the UAB Department of Art & Art History. See the interview here: www.photo-emphasis.com/artists/jared-ragland-2018.

PHOTO–EMPHASIS is a platform for showcasing current and diverse photography made by established and emerging artists and serves as a resource in promoting photographic art, education, and community, for those committed to and newly joining the medium. Through weekly features and interviews, the site highlights work by photography educators, students, and practitioners; providing an opportunity to feature personal projects and share information about their affiliated institution. PHOTO–EMPHASIS was founded by artists Alec Kaus and Rana Young, both University of Nebraska–Lincoln alumni, in June 2017.


......................................


05.06.18 // EVERYTHING IS GOING TO BE ALL RIGHT AT THE FRONT

EVERYTHING IS GOING TO BE ALL RIGHT will be on view May 12-June 3 at The Front, New Orleans. Originally made in New Orleans in response to Walker Percy's novel The Moviegoer (which was also set in New Orleans), the project will be exhibited in its entireity and will open with a reception May 12, 6-10pm. Artist talk at 6pm.

Read the press release here: https://nolafront.org/may-12-june-3-2018/


......................................


03.10.18 // PHOTONOLA 2017 REVIEW PRIZE

via PhotoNOLA.org –

We are delighted to announce the PhotoNOLA 2017 Review Prize recipients: Congratulations to Rachel Boillot, Susan kae Grant, and Jared Ragland!

PhotoNOLA's Portfolio Review program offers emerging to established photographers the chance to present their work to influential members of the photographic community. Photographers convene for two days of face-to-face meetings with gallery owners, editors, publishers and museum curators.

After the reviews conclude, each reviewer is asked to note three outstanding projects. The PhotoNOLA 2017 Review Prize Winners are:

1st- Rachel Boillot – Silent Ballad
2nd- Susan kae Grant – Night Journey
3rd- Jared Ragland – Good Bad People

Read the news release here: https://photonola.org/photonola-2017-review-prize-winners-announced/


......................................


02.26.18 // VERMONT CENTER FOR PHOTOGRAPHY 2018 OPEN JURIED EXHIBITION


A diptych of works from EVERYTHING IS GOING TO BE ALL RIGHT has been selected by juror Shane Lavalette, Director of Light Work in Syracuse, NY, for the 2018 Open Juried Exhibition at the Vermont Center for Photography in Brattleboro, VT. The show runs March 2–April 1, 2018 and features 33 photographs made by photographers from around the globe. A closing reception is scheduled for Sunday, April 1, 4-7pm.


......................................



03.01.18 // 2018 SOCIETY OF PHOTOGRAPHIC EDUCATION NATIONAL CONFERENCE

Jacob Riis, Lodgers in a Crowded Bayard Street Tenement, 1889

Foreign Domestic: Identification, Differentiation and Related Strategies in Social Documentary Practice: Matt Eich, Annie Flanagan, and Jared Ragland; moderated by Catherine Wilkins, Ph.D.


Friday, March 02 - 9:00AM to 10:45AM
Grand Ballroom Salon G, Philadelphia Downtown Marriot

From Jacob Riis' "How the Other Half Lives" to more recent contemporary documentary projects, photographers have captured the ephemera of everyday life as it coexists with markers of marginalization - poverty, drug use, and domestic violence - to provide points of both familiar connection and disjuncture for viewers. In dialogue with art historian Catherine Wilkins, photographers Matt Eich, Annie Flanagan, and Jared Ragland will discuss their work in struggling American communities and share how they, like Riis, employ the "foreign domestic" to provide richer, more nuanced portraits of people on the periphery while offering viewers opportunities for empathic identification and increased understanding.


......................................


02.26.18 // EVERYTHING IS GOING TO BE ALL RIGHT AT HAMPDEN SYDNEY




A short-term exhibition of Everything Is Going To Be All Right is on view at the Viar-Christ Center for the Arts at Hampden Sydney College in Farmville, VA. The installation is arranged as an allusion to the Isenheim Altarpiece and turns the new Hampden Sydney College art gallery into a small chapel.

A free, public lecture on the project, is scheduled for Monday, February 26, at 7:00 pm in Hampden-Sydney College's Brinkley Hall.


......................................


01.25.18 // DO IT OPENS AT MOBILE MUSEUM OF ART

What would happen if an exhibition never stopped? Since it began in 1993, with this question being asked by Hans Ulrich Obrist and artists Christian Boltanski and Bertrand Lavier, do it has become the longest-running and most far-reaching exhibition ever to have happened – constantly evolving and generating evermore relevant new versions of itself. do it has toured to venues from New York to Manchester, Budapest to Salt Lake City, and Kosovo to Moscow. And now, from January 26 to July 1, 2018, do it is opening at the Mobile Museum of Art.

Mobile Museum of Art presents its own reinterpretation of do it with the help of regional artists and community groups. The exhibition features Jared Ragland's Untitled (Friday May 3 - 1963 / 9 arrested (placards) / Pizitz's alley 3 P.M. / Hart), a large scale print diptych made in response to Hans-Peter Feldmann's Homework (or Do It Yourself) (1996).

For more inforation: www.mobilemuseumofart.com/exhibitions/do-it/


......................................
01.23.18 // UNTITLED (HOUSE OF WAX) IN DEAR DAVE, #26



Untitled (House of Wax), 2015 from the series EVERYTHING IS GOING TO BE ALL RIGHT is included in Dear Dave, Magazine #26. The image appears alongside work by Grant Willing, Ben Alper, Bryson Rand, Anastasia Samoylova, Drew Nikonowicz, Czar Kristoff, Daniel Shea and others in a feature curated by Efrem Zelony-Mindell.

http://deardavemagazine.com


......................................


01.19.18 // GOOD BAD PEOPLE FEATURED ON APHOTOEDITOR.COM




From artist/writer/educator Jonathan Blaustein: (Jared's work) was the most complete, compelling project I saw, and I voted for it for the Photo NOLA prize.

Jared used to work with Pete Souza in Obama's White House. (An era that now seems like Martin Sheen's TV presidency, for all the similarities it shares with contemporary reality.) But Jared is originally from Alabama, and returned home to turn his attention to the meth epidemic that is ravaging the NE part of the state.

The pictures are genuinely visceral, as they make a viewer feel uncomfortable. They show something decidedly ugly, and real, but the strong aesthetics give the ride a bit of turbo boost. Additionally, Jared worked with a sociologist to give the project a sense of academic rigor.

Brilliant stuff.

See the full post at: http://aphotoeditor.com/2018/01/19/the-best-work-i-saw-at-photo-nola-part-1/.


......................................
01.12.18 // GOOD BAD PEOPLE PUBLISHED IN JOURNAL, DEVIANT BEHAVIOR
Co-authored with Heith Copes, Whitney Tchoula, and Fiona Brookman, "
Photo-Elicitation Interviews with Vulnerable Populations: Practical and Ethical Considerations
,"
has been published in the journal,
Deviant Behavior
.
Abstract:
Photo-elicitation is a qualitative interview technique where researchers solicit responses, reactions, and insights from participants by using photographs or other images as stimuli. Images can be researcher-generated or participant-generated and each has particular benefits and challenges. Though not new, the use of images within criminology is an underused technique. In this paper we advocate the use of photo-elicitation techniques suggesting that they offer a powerful addition to standard data collection and presentation techniques. In making our case, we draw on our experiences from an 18-month long photo-ethnography of people living in rural Alabama who use methamphetamine. The ethnography consisted of formal interviews and informal observations with 52 participants and photography of 29 of them. While we draw on our overall experiences from the project we focus specifically on the photographs generated by, and taken of, one key participant—Alice. We demonstrate the benefits and challenges of using photo elicitation interviews with vulnerable individuals such as Alice, by considering themes such as representation, empowerment and emotionality. Additionally, we highlight the practical and ethical issues that confront researchers who incorporate the visual into their research.
Read the full text at:
http://www.tandfonline.com/doi/full/10.1080/01639625.2017.1407109.
......................................
11.18.17 // UNCOMMON TERRITORY: CONTEMPORARY ART IN ALABAMA OPENS AT MONTGOMERY MUSEUM OF FINE ARTS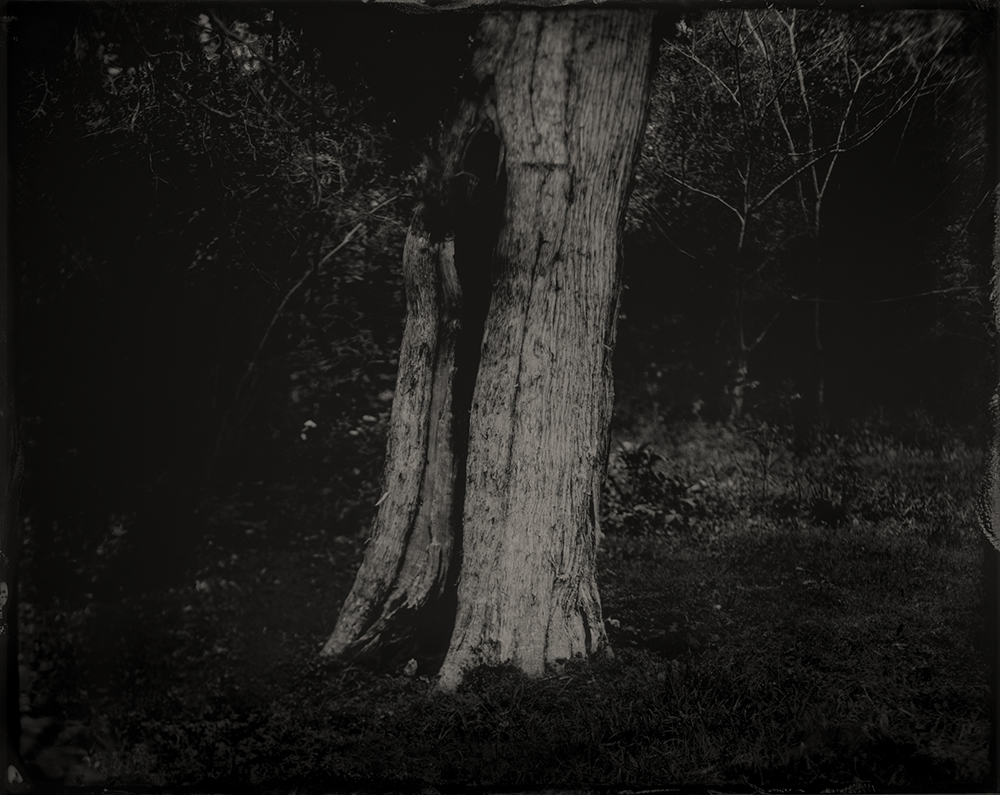 To mark the bicentennial of Alabama's creation as a territory, this exhibition includes both established makers along with younger, emerging artists to examine the current vitality of artistic creativity found throughout the state. Focusing on new and innovative works produced within the last few years, this survey demonstrates not only a commitment to community and place, but also a dedication to highlighting new viewpoints and practices. Showcasing a mixture of art in various media and two- and three-dimensional forms, the exhibition positions current contemporary artistic practices by artists in Alabama within a broader global context of art making.


The exhibition features two photographs from

Where You Come From is Gone

and runs through January 21, 2018.


For more information visit: http://mmfa.org/exhibitions/uncommon-territory-contemporary-art-in-alabama/.


......................................
10.05.2017 // GOOD BAD PEOPLE OPENS AT IN/OUT TRANSYLVANIA FOTO FESTIVAL, ROMANIA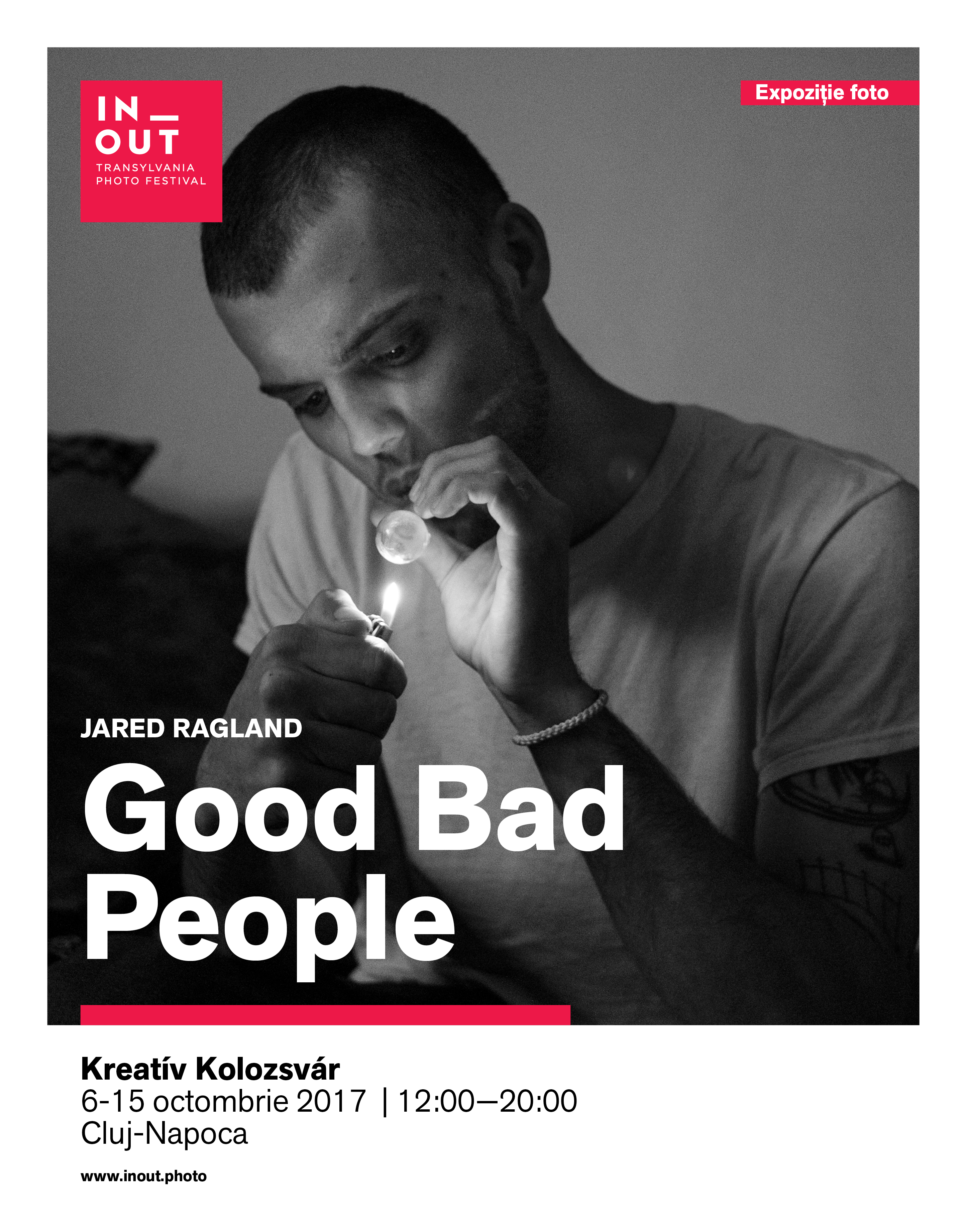 A solo exhibition of

GOOD BAD PEOPLE

will be on view during the 2nd annual

In/Out Transylvania Foto Festival

, October 6-15 in Cluj-Napoca, Romania. In addition to the exhibition, a video slideshow featuring images from GOOD BAD PEOPLE will be screened at an evening event.

The In/Out Transylvania Foto Festival is the first documentary photography festival in Romania and is a project initiated by

Fotopia Collective,

a photography organization founded to support documentary photography and photojournalism in Romania .


......................................

07.11.2017 // WHERE YOU COME FROM IS GONE OPENS AT LOWE MILL


Through the spring of 2017

Cary Norton

and I have journeyed more than 1,500 miles across 20 Alabama counties to locate, visit, and photograph sites of Native American habitation and removal for our latest

GUSDUGGER

collaborative wet-plate collodion project. Filmmaker

Jason Wallis

joined us for a shoot in June and made this video featuring music by

Wooden Wand

, from the new album, Clipper Ship.

Where You Come From is Gone
is currently on view at Lowe Mill's North Floor Gallery in Huntsville, Ala. through Aug. 25.


......................................

07.01.17 // GOOD BAD PEOPLE FEATURED BY FORBES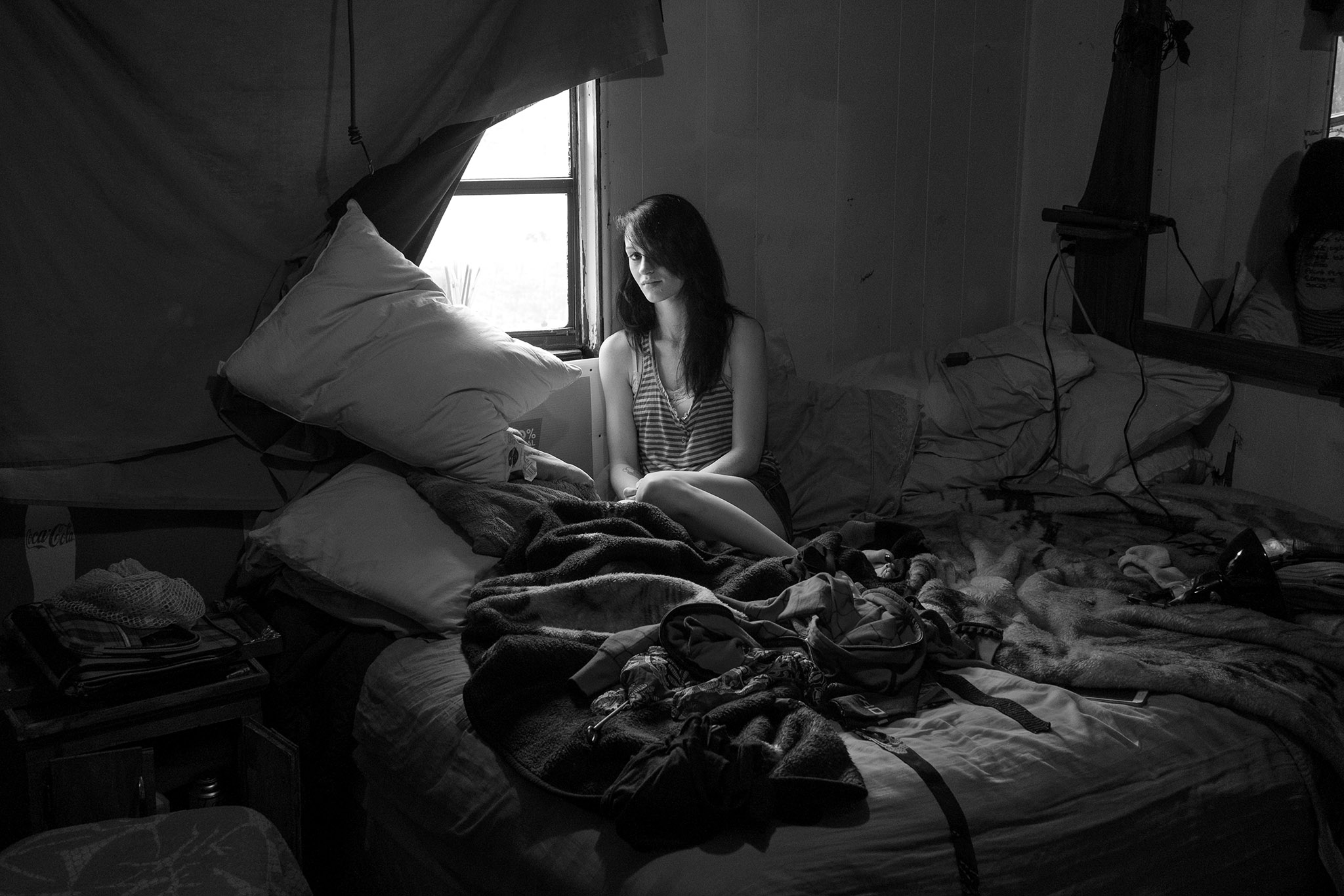 Alice, 21, from GOOD BAD PEOPLE: Methamphetamine Use on Sand Mountain, Marshall County, Ala.
"Like Larry Clark's

Tulsa

, the controversial 1971 book of photographs depicting Clark's own social scene of young people in Tulsa, shooting amphetamine, having sex and playing with guns, Good Bad People could be viewed as sensationalistic. But unlike Tulsa, which uses very little text and relies on the images to tell the story, Ragland and Copes augment the images with extensive captions to provide context for each of their subjects. "With a project like this, it's easy to sensationalize, to demonize, to really cut short the depth of someone who uses an illicit substance or is poor or is marginalized in some way," Ragland says. "I really wanted to focus on personal narratives, even if it's not implicit in the photographs, to get to that sense of nuance and depth."

Read David Alm's story here:

This Controversial Project Spotlights Meth And The People Who Use It

.


......................................

06.14.17 // ALABAMA STATE COUNCIL ON THE ARTS

Twenty years ago, near to the day, mom and I drove down to the state capitol in Montgomery where I was awarded an Alabama State Council on the Arts scholarship. A few of my photographs were exhibited (one of my very first art shows), there was a luncheon, and a lot of fanfare. It was a great – and formative – day. With that ASCA scholarship I pursued a degree in art that helped make my dreams of becoming a documentary photographer come true, and four short years later I began a career that has since taken me from war zones to National Geographic, and from the Oval Office back home to Alabama.


Today has been another great day, with news that I have been awarded an Alabama State Council on the Arts Fellowship Grant. I'm profoundly encouraged by ASCA's significant support – particularly as I near completion of a body of work on methamphetamine use on Sand Mountain – and I am especially grateful for the platform from which I may more broadly challenge the existing stereotypes attendant with poverty and addiction in my home state.


An exhibition of the Sand Mountain work will be scheduled for Montgomery next year; award citations and the full cohort of 2017-18 fellows can be seen here:

http://arts.alabama.gov/news_detail.aspx?ID=12300




......................................

05.24.17 // 2017 RED CLAY SURVEY AT HUNTSVILLE MUSEUM OF ART
Jared Ragland + Cary Norton, Untitled, 2017; archival pigment print from wet-plate collodion tintype; 40x50"

The Red Clay Survey
"takes the pulse" of contemporary Southern art through a selection of works in all styles and media determined by a nationally recognized juror. The works in The Red Clay Survey typically range in style from the traditional to the avant-garde and encompass painting, drawing, printmaking, sculpture, fine craft, photography and mixed media works. These works reflect the multifaceted state of today's art. 80 works were selected by juror Gerry Bergstein from more than 1500 entries from artists across an 11-state region.


Selected for the exhibition is a piece from my current collaborative project with

Cary Norton

,

Where You Come From is Gone

. The show runs July 9 – September 24, 2017; a preview party is scheduled for Saturday, July 8, 2017, 6:30 to 8:30 p.m.

......................................

04.22.17 // EVERYTHING IS GOING TO BE ALL RIGHT AT CANDELA

Installation of Everything Is Going To Be All Right at Candela Books + Gallery

EVERYTHING IS GOING TO BE ALL RIGHT will be exhibited at

Candela Books + Gallery

May 4–June 24 in Richmond, Va. A preview reception and artist talk is scheduled for Thursday, May 4, 5-8pm, with a public opening Friday, May 5, 5-9pm. EVERYTHING IS GOING TO BE ALL RIGHT is a meditation on the themes from Walker Percy's 1962 novel, The Moviegoer, and will be presented as a site-specific print installation. For more, see recent interviews with

Strant Magazine

and

FotoRoom

.


......................................



03.01.17 // GOOD BAD PEOPLE ON SPRINGER NATURE'S 'BEFORE THE ABSTRACT' PODCAST

"Wishing to show the humanity and complexity of the lives of people who turn to drugs and crime, criminologist Heith Copes embarks on a photo ethnography of methamphetamine use in rural Alabama. But what begins as a research project quickly becomes a life-altering lesson in the truth behind stereotypes, the importance of empathy, and the unparalleled power of human connection. Listen to Heith recount his time spent on Sand Mountain and meet the individuals from his story, captured in the emotional photo series

GOOD BAD PEOPLE: Methamphetamine Use on Sand Mountain

by Jared Ragland."


Stream the podcast here:

http://www.beforetheabstract.com/2017/03/01/caught-being-stupid/


......................................
02.14.17 // CONTEMPORARY ALABAMA PHOTOGRAPHY AT MOBILE MUSEUM OF ART, MARCH 10-AUG. 27

Installation of Everything Is Going To Be All Right at Mobile Museum of Art

On the eve of the

Alabama's Bicentennial

celebration of statehood,

Contemporary Alabama Photography

explores how our understanding of Alabama identity, culture, and history have been interpreted and formed through the photographic arts today. Curated by Richard McCabe, this exhibition was conceptualized and organized to compliment Mobile Museum of Art's CHRISTENBERRY: In Alabama. Contemporary Alabama Photography looks to the current trajectory of photography being practiced throughout Alabama, and highlights the work of eleven emerging, mid-career, and established photographers:


April Dobbins
Jenny Fine
Zachary McCauley
Jerry Siegel
Chuck Hemard
Patrick Owens
Michael Meads
Marion "Pinky" Bass
Devin Lunsford
Celestia Morgan
Jared Ragland


From exhibition curator, Richard McCabe: There is an instinctive rapport between these photographers and William Christenberry. All draw similar inspiration from the history of photography and their own Alabama history. These contemporary Alabama photographers build upon the historical art context established by Christenberry, and expand the visual narrative of Alabama into new directions of subject matter, content, and process. As the technology of photography constantly changes, the Southern tradition of storytelling remains central. Their work, while based in reality, transcends the real into an idealized mythic romanticism of a troubled/beautiful/complex place. This is photography made by artists with an innate and esoteric understanding of the region.


......................................
01.22.17 // PARADISE ROAD / PARADISE OUT-FRONT OPENS AT THE SOUTHERN


Selections from the series, eequivalentss, featured in Paradise: Out-Front
"In American culture, the belief persists that through one's own efforts, a personal paradise is achievable. But what does that paradise look like? Does it really exist?"

On the heels of the upcoming presidential inauguration, Eliot Dudik's new series Paradise Road debuts at The Southern in a two-part exhibition Paradise Road/Paradise Out-Front. The exhibition opens Friday, January 27, 2017 with a reception: 7-10pm and runs through February 26 in Charleston, SC.


About Paradise Road | Paradise Out-Front:


There are roughly 196 Paradise Roads in the continental United States; Eliot Dudik has photographed over 90 to date. In describing his motivation for the project, Dudik expressed he wanted to "drive to paradise and see what was there," seeing this project as a means to "take the temperature of the country." After all, what better way to understand the state of America than by surveying its paradises?


For Paradise Out-Front Dudik curated a group of thirteen photographers tasked to respond with their own ideas of 'paradise.' This second part of the overall exhibition will feature unorthodox and personal photographic works from Ben Alper, Ian van Coller, Mark Dorf, Matt Eich, Frances Jakubek, Thalassa Raasch, Jared Ragland, Justin James Reed, Anastasia Samoylova, Bryan Schutmaat, Aline Smithson, Katherine Squier, and Susan Worsham.


Visit

www.thesouthern.gallery/paradise-road

for full artist biographies and info. Gallery hours: Wednesday-Sunday 12-6pm.


**Update:

American Photo names Paradise Road | Paradise Out-Front one of the best photography exhibitions of Winter 2017

.


......................................
01.20.17 // ZACH NADER: FLY-BACK OPENS AT UAB'S AEIVA
Zach Nader, 283267079 (endless waves), 2015; Inkjet print; 30 inches x 20 inches; courtesy of Microscope Gallery


ZACH NADER: fly-back


January 20 - March 18, 2017
PUBLIC OPENING RECEPTION, Friday, January 20, 6-8 pm

Curated by Jared Ragland and John Fields

Zach Nader

's richly patterned, colorful digital works engage in ideas of multiplicity, repetition, and simultaneity. By breaking down the ubiquitous images found in advertising, fashion, and commerce through a series of automated software techniques and digitally manipulated actions, Nader creates a unique visual language that, through acts of erasure, camouflage, and obfuscation, deconstructs familiar source images to render new, nuanced works from digital interference and visual artifacts.


Nader's work has been exhibited nationally and internationally including a month-long nightly video installation on 23 advertisement billboards as part of Midnight Moment, New York's Times Square. His work has also been shown at Centre Pompidou Paris, France; Haus der elektronischen Künste, Basel, Switzerland; Eyebeam, New York, NY; College of William and Mary, Williamsburg, VA, among others. Nader completed an Art & Science Residency at The Pioneer Works Center for Art and Innovation in Brooklyn, NY and has been a featured speaker at ICP-Bard, New York, NY and Bard at Simon Rock, Great Barrington, MA and others. Zach Nader is represented by Microscope Gallery in New York.


Read the press release

HERE

.


......................................
01.20.17 // THANKS OBAMA

Official White House photo by Pete Souza


Three years ago, almost to the day, I left the White House for a new life back home in Alabama. As he does with all departing staffers, the President invited me into the Oval Office for a few moments to say goodbye and have a photo made. He was gracious with his time and asked me about my plans to return home, and we discussed my upcoming creative projects and our mutual love of Walker Percy's writing.

Through editing countless photographs made by White House photographers Pete Souza, Chuck Kennedy, and Lawrence Jackson, I was witness to the President's daily life and able to see and sift a moment-by-moment record of his official public duties and his private moments. And now as many of the photographs I helped edit and share with the world are being reviewed again in these final days and hours of his presidency, I too have had the chance to reflect on these last few years and consider who I was three years ago and who I've become since. Some of the goals I shared with the President that day in the Oval Office have been met, others exceeded, some not nearly reached. In the last three years I've experienced great joy and unexpected success as well as deep disappointment and unimaginable loss.

In my life, and now in the life of our Nation, the idea of Hope is at risk of being eclipsed by Fear. But I hold on to the prospect that through whatever comes next - victory or failure, happiness or heartbreak - I, and my fellow citizens, may be able to face it with the same kind of deep conviction, humor, intelligence, class and integrity that I saw exercised each day by President Obama as he wielded a profound power with an even more profound sense of kindness, grace, and humility.

Three years ago I was able to thank the president for the opportunity to help document his and his family's life. If given the chance to do it again today, I would thank him for leading our Nation as a great president and exemplifying what it is to be a great man.



......................................